Hello everyone! How's your December going so far? We know it's only a few days in but here at Groupcall HQ we're already in full-on holiday spirit; currently we're surrounded by fairy lights, glitter and trees galore. It's also really cold in the office today (some of us are wearing our slippers!) so it really does feel wintry and festive. Here are a few photos of the lovely things in the office at the moment.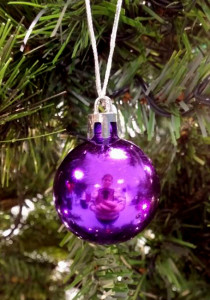 Can you spot me in this festive selfie? The baubles on our tree are all in the colours of Groupcall products! This purple one is for Emerge.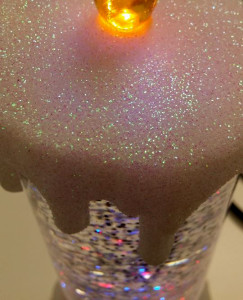 Marketing Manager Nicki bought in a beautiful electric candle and we just love the glitter overload! Very festive!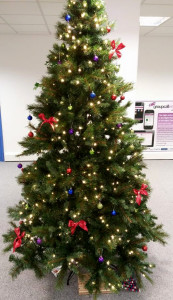 And here is what has pride of place in the office now! In our old office in Chigwell there wasn't any space for a tree, so we're very excited to have this beautiful one this year. Nicki made the bow decorations by hand yesterday afternoon, doesn't it look beautiful? It will look even better when all of the Secret Santa presents are underneath it over the next couple of weeks.
How have you been getting ready for the holidays? We'd love to hear about what you've been up to or even see some photos of your festive workspaces! You can send us messages and photos on Facebook and Twitter. We can't wait to hear from you!
- Jocy, Marketing Executive